This book tells the story of an unusual friendship between cross-species animal. Written by National Geographic magazine writer Jennifer Holland, this book opens our eyes that there were some animals have an unusual habit. Sleep with its predators, or others unbelievable habits. It contains rich of beautiful photograph that will make every one surprised when saw it.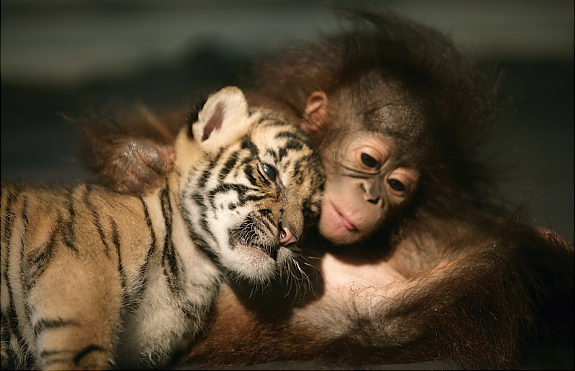 Published by Workman Publishing Company, have been released at June 28, 2011. Contains 160 pages and 2.9 pounds weight.
Click link below to read costumer review or buy the book.
Unlikely Friendships: 47 Remarkable Stories from the Animal Kingdom